Instant noodles are very popular because of the fast pace of life in today's society. According to the needs of the market and consumers, Jinan Kelid Machinery Co., Ltd has developed the instant noodles machine suitable for start-up enterprises. For the shape of instant noodles, round and square are available. From the dough making to the final product packing can be automated, the operating is simple and easy to learn. The fryer can automatically control the temperature, and the upper and lower mesh belts are conveyed, so, the instant noodles will not float while frying. And the noodles cake will be transported to the cooling part in time, to avoid oil pollution caused by too long frying time. The finished product has good elasticity, smoothness, and transparency.
The energy of the instant noodle machine can be customized, to provide the best solution according to the local situation of customers, which is suitable for entrepreneurs in various regions and countries. In addition, according to customer requirements, packaging machines for powder packets and sauce packets can be provided.
Machine list:
Dough maker— Roller pressing machine— Steaming oven— Cutting machine— Fryer— Cooling conveyor
Sample: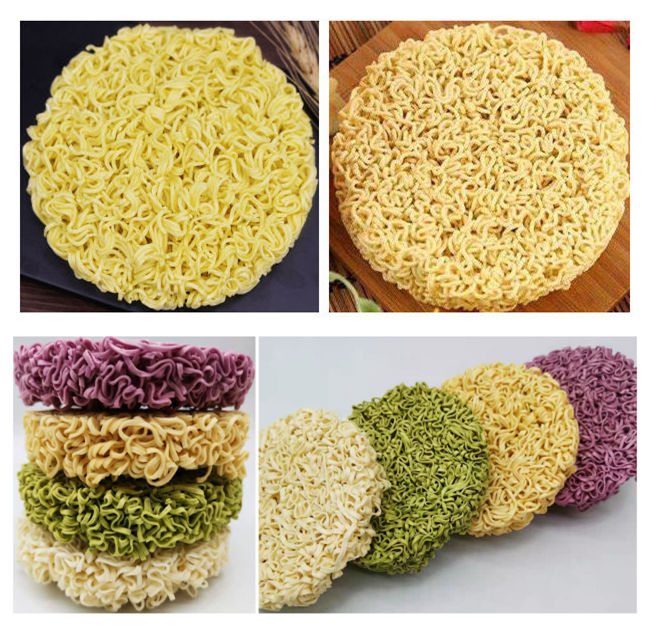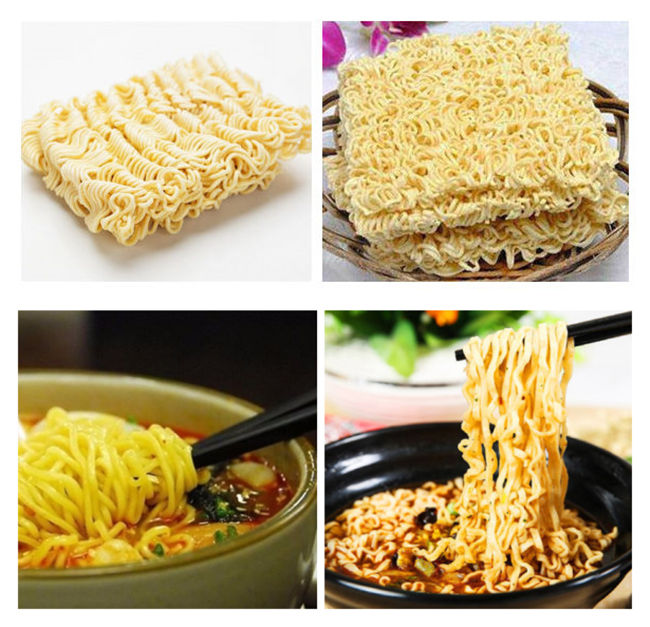 1. Help client to design the factory and offer professional advice and engineering drawing for the factory layout.
2. Report production progress regularly.
3. If the client can't come to check the machine before delivery, Kelid helps the client check and make a testing report to show the details.
4. Provide user manual, factory inspection form, product certificate.
5. Provide 1-2 engineers to the client's factory for the installation and first-line workers' training.
6. After the installation, our engineer will assist you in on-site commissioning and personnel training (Training includes: equipment operation methods, precautions for use, equipment maintenance, etc.
7. Provide 13 months warranty and lifelong service.