Multifunctional Freeze Vacuum Dryer is designed and produced by Jinan Kelid Machinery Co.,Ltd.
It consists of refrigeration system, vacuum system, heating system and electrical instrument control system.The main components are drying box, water trap (cold trap), refrigeration unit, vacuum pump,heating/cooling device,etc.The refrigeration system adopts high-quality imported compressor units, with high refrigeration efficiency, stable performance and easy maintenance.The vacuum system adopts the dual system design of the pre-pumping unit and the maintenance unit, which improves the stability and durability of the system operation.Equipped with an independent quick-freezing warehouse, pre-cooling and drying are completed separately, which is conducive to shortening the production cycle, and can continuously produce touch screen operation, PLC control system, real-time monitoring of equipment operation, and fault alarm function. It can be connected to a computer for remote control, and it is easy to record and store freeze-drying data and freeze-drying curves.Using refrigerants that meet international environmental protection standards, the cooling effect is good, is environmental friendly.The freeze vacuum drying process includes three stages: pre-freezen, sublimation and re-freezen.
Almost all agricultural and sideline products, such as meat, poultry, eggs, aquatic products, vegetables, fruits, etc., can be made into freeze-dried food, condiments, instant food, etc. At present, the most widely used freeze-drying technology is the food industry, the bio-pharmaceutical industry, the medical industry, and the health care product industry.
Machine list:
Raw Material Cleaning and Processing— Precision Work (Sterilization, Grading, Slicing, Color protection - Draining)— Freeze — Freeze Drying— Sorting— Packaging


Sample: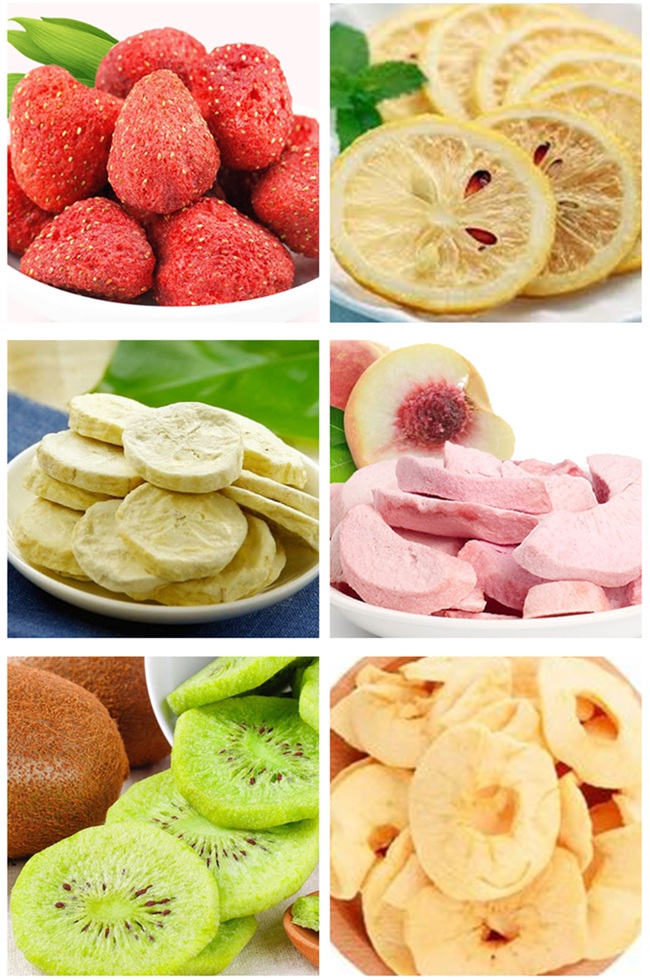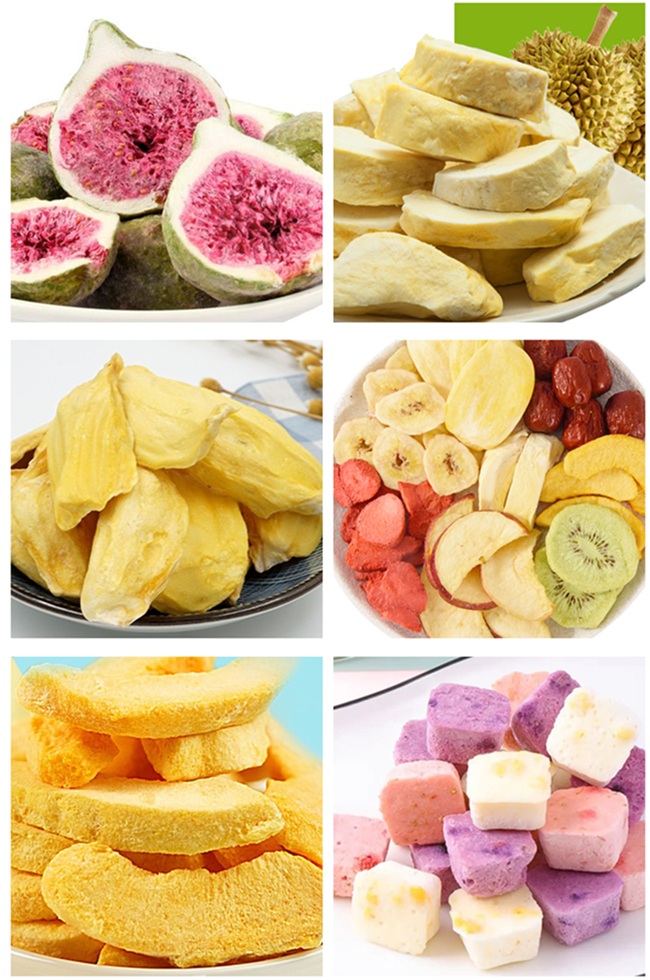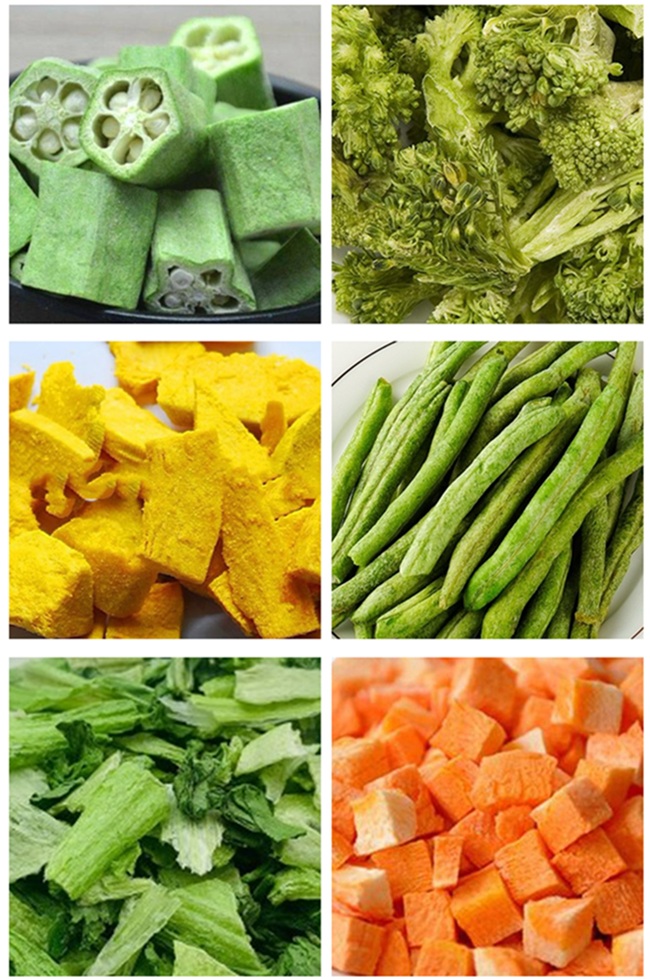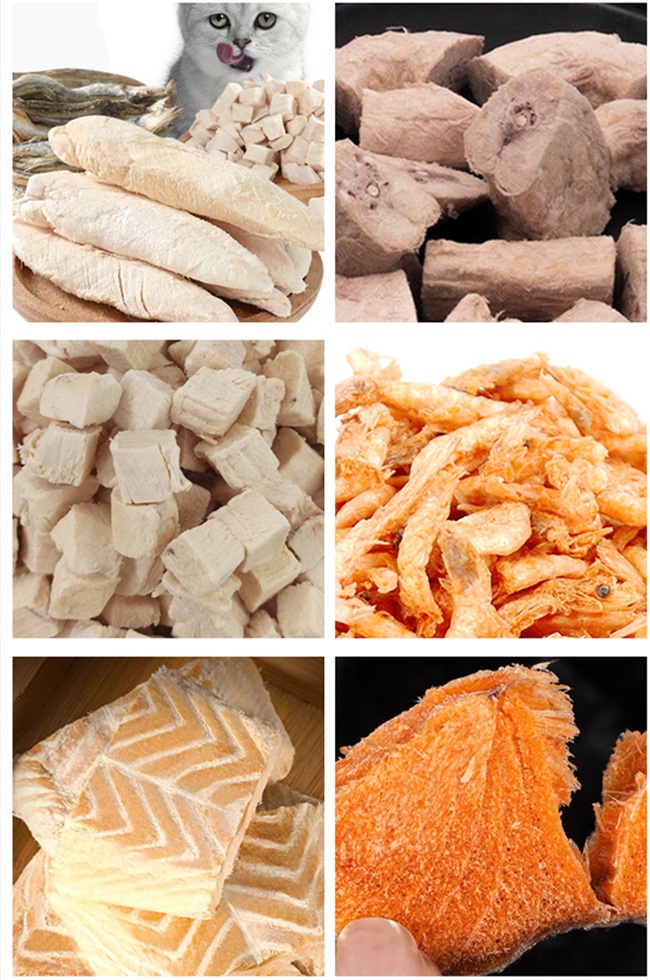 1. Help client to design the factory and offer professional advice and engineering drawing for the factory layout.
2. Report production progress regularly.
3. If the client can't come to check the machine before delivery, Kelid helps the client check and make a testing report to show the details.
4. Provide user manual, factory inspection form, product certificate.
5. Provide 1-2 engineers to the client's factory for the installation and first-line workers' training.
6. After the installation, our engineer will assist you in on-site commissioning and personnel training (Training includes: equipment operation methods, precautions for use, equipment maintenance, etc.
7. Provide 13 months warranty and lifelong service.