With the continuous maturity of microwave drying technology, microwave dryers are widely used in the field of insect drying, mainly for drying insects, mealworms, black soldier flies, silkworm chrysalis, fly maggots, grasshoppers and other insects. Microwave drying equipment has gradually replaced traditional drying equipment and has become a new type of environmentally friendly and energy-saving drying equipment that is most suitable for drying insects.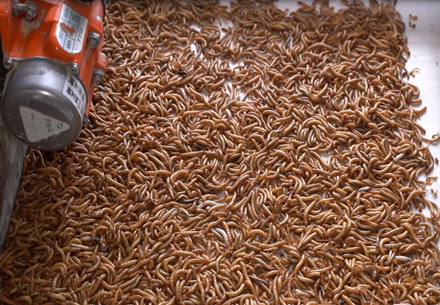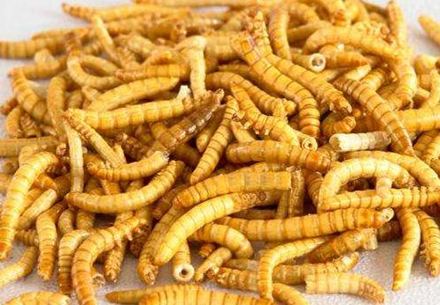 The advantages of microwave insect drying machine:
1.The final product quality and price is high, It has puffing degree, and keeps the original color.
2.Good palatability, pets like to eat, conducive to digestion
3. During the drying process, the microwave machine also can sterilization the insect, Can effectively reduce the bacterial content of the final product.
4. The heat and moisture removal system can discharge the odor generated by the insects during the drying process to the outside, The working environment is better than other drying method
5. The machine power can customized according to client requirement (Such as capacity, factory size, etc) from 3KW -400KW.
6. PLC control system. Easy to operation. The drying temperature and conveyor speed can be controlled.
7. Automatic material paving system, high efficiency and saving labor.
8. Certified by CCTV (National Television of the People's Republic of China) Microwave drying machine is the most suitable and reasonable ways for drying insect, Machine video: https://youtu.be/7DRx1y5b9nk
Jinan Kelid Machinery Co., Ltd. has rich experience in insect drying projects, such as: South Korea 200KW mealworm drying project, Chile 50KW and 150KW black soldier flies drying project, Canada 50KW Black soldier flies drying project, Indonesia 50KW mealworm drying project , Indonesia 75KW black soldier fly drying project and so on. Kelid will provide suitable and professional proposal for you.